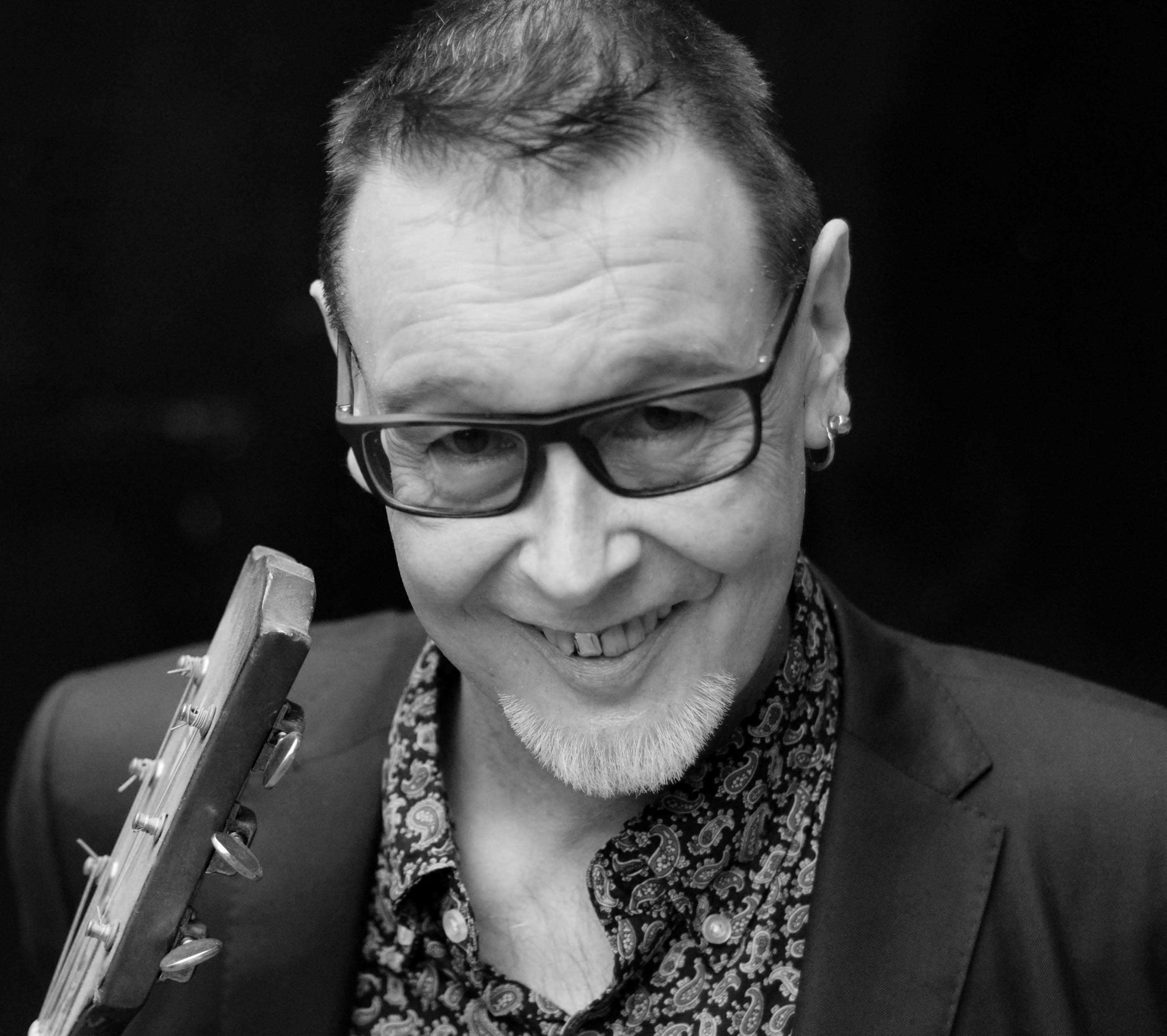 Ken 'Dark Greenn' Gardner started his musical endeavours in the early 70's as a folk guitarist/ singer in prog bands around Portsmouth, he soon grew into a Punk/Rock/Ska vocalist and formidable front man.
He took over as vocalist for "Arms and Legs" when "Joe Jackson" left to pursue his well known musical career. Ken 'Dark Greenn' fronted a few bands along the way (Igor's Night Off, The Rhythm Squad,
The Public Heirs etc...) until 1986 when he was approached to work at Blackwing Recording Studios as
an engineer and later studio manager/resident producer. Ken worked with StereoLab, Ride, My Bloody Valentine, Levitation, Pixies, Smiley Culture and the Reggae Philharmonic Orchestra etc... while rubbing shoulders with the likes of Nine Inch Nails, Gomez, This Mortal Coil, Erasure, Alison Moyet and Depeche Mode to name a few. This intensity of activity caused Ken to develop an alcohol problem, he was a high functioning alcoholic so drink never got in the way of work but it did take over his life and took around
19 years to Conquer. Ken would often take a young Curt Cataract to work with him when he could, so you can imagine this is where Curt picked up his passion for sound and obsession with studio equipment.
Was Ken planning for Curt to co-produce his debut album this whole time...? Plan or not, the pair started experimenting musically together around 2006/07 and found a whole new level of love and respect for each other as both father/son and also fellow noise mongers.
Ken has been drink free for several years now thanks to his family especially Suzanne who nursed him through his worse times and remains a musical collaborator. Although Ken and Suzanne have been divorced for some years the musical bond they have is too strong to simply walk away from so they remain partners in the writing sense. "friends until the end".
Buy Dark Greenn's "Testament" album on 12" Gatefold Vinyl, CD and all Digital formats...